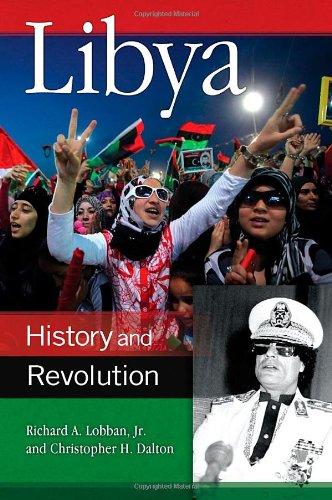 After four decades of tyrannical, erratic —and pioneering— changes fueled by oil wealth, Muammar Gaddafi's government fell in 2011, and Libya embarked on a new course without known charts.
The authors cover Libya's history from its origins as independent land masses and kingdoms to its present as a nation.
The work does not focus on the "old" Libya, but aims to bridge yesterday's Libya with tomorrow's, looking at the nation as a regional economic power and military player in North Africa and the Middle East.
The result is a comprehensive yet easy-to-understand introduction to the political, economic, and military history and events that led to Gaddafi's downfall, coupled with a consideration of Libya's past and present.
Opening with historical underpinnings, the book focuses on the conflict and revolution in Libya during the "Arab Spring" that brought Gaddafi down, a change that opened a new future for the oil-rich nation.
It closes with a thoughtful discussion of what may be next for Libya and of possible perils for the nation, the region, and the world.
Will finally Libya mature as an independent, representatively governed country?