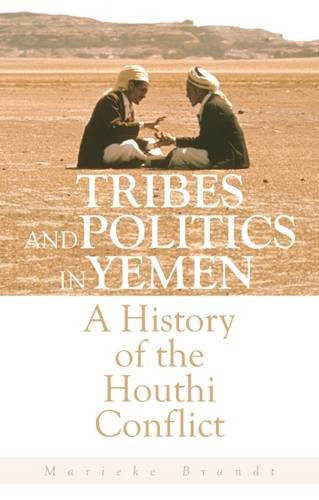 Tribes and Politics in Yemen tells the story of the Houthi conflict in Sa'dah Province, as seen through the eyes of the local tribes.
In the West the Houthi conflict, which erupted in 2004, is often defined through the lenses of either the Iranian-Saudi proxy war or the Sunni Shia divide. Yet, as experienced by locals, the Houthi conflict is much more deeply rooted in the recent history of Sa'dah Province.
Its origins must be sought in the political, economic, social and sectarian transformations since the 1960s civil war and their repercussions on the local society, which is dominated by tribal norms. From the civil war to the Houthi conflict these transformations involve the same individuals, families and groups, and are driven by the same struggles over resources, prerogatives, and power.
Marieke Brandt is a researcher at the Institute for Social Anthropology (ISA) of the Austrian Academy of Sciences in Vienna. Her research focuses on tribalism, tribal genealogy and history, and tribe state relations in Southwest Arabia.
Her book is based on years of anthropological fieldwork expertise both on the ground and through digital anthropological approaches.
It offers a detailed account of the local complexities of the Houthi conflict and its historical background and underscores the absolute imperative of understanding the highly local, personal, and non-ideological nature of internal conflict in Yemen.