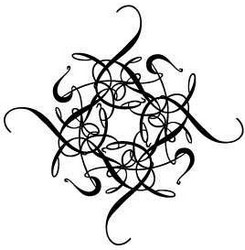 L'aventure de l'État islamique aura été à l'Islam ce que la guerre d'Espagne ou l'épopée du Che furent au socialisme.
Une grande fresque héroïque, romantique et meurtrière à la fois, terrible et désespérée… Selon, bien sûr, les points de vue des différentes parties impliquées.
Avec l'intention de donner vie à un songe auquel seuls quelques passionnés ont bien voulu croire, finalement victimes de l'indifférence de ceux qui les ont regardés mourir ; parce que, au fond, ces derniers n'ont jamais adhéré à la dimension éminemment politique de l'Islam, jamais vraiment… Parce qu'ils n'ont jamais eu foi dans le projet de leur prophète, jamais pleinement…
Le seul reproche que les seconds puissent faire aux premiers, c'est celui d'avoir cru en Dieu et espéré qu'il était louable de réaliser le message divin tel qu'il avait été inscrit dans les sourates du Coran.
Alors que, après Mossoul, c'est aujourd'hui Raqqa, la capitale de l'État islamique, qui s'effondre sous les bombardements des armées de l'Occident, coalisées pour écraser cet Islam trop « radical », cet Islam « extrémiste »… Alors que s'achève le dernier sursaut historique de l'Islam « authentique », l'Islam des « salafi », l'Islam de Mohamed, l'Islam du Coran… Alors que, probablement, la « confrérie des perroquets » (comme écrivait Pierre Rimbert dans Le Monde diplomatique pour désigner le courant médiatique dominant) mettra tout son talent à faire passer la destruction d'un monde différent du sien pour une éclatante victoire du bien sur le mal… S'annoncent en Syrie et en Irak d'autres guerres, régionales, qui ne seront pas tout à fait étrangères les unes aux autres.
Dans le nord-ouest irakien, alors que les ruines de Mossoul fument encore et empestent la charogne …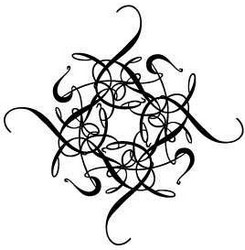 The adventure of the Islamic State will have been for Islam as the Spanish war or the saga of the Che have been for socialism.
A grand heroic fresco, romantic and lethal at the same time, terrible and desperate… Of course subject to the different views of the implied parties.
With the intention of giving life to a dream, which only a few passionate ones wanted to believe in, eventually victims of the indifference of those who saw them die; because these latter ones have never adhered to the eminently political dimension of Islam, never really… Because they never had faith in the project of their prophet, never entirely…
Although, after Mosul, it is now Raqqa, the capital of the Islamic State, that crumbles under the shelling of the Western armies, in a coalition to crush this too "radical" Islam, this "extremist" Islam… Now, as the "authentic" Islam takes its last breath, the Islam of the Salafists, the Islam of Mohamed, the Islam of the Qur'an… Probably the brotherhood of the parrots (as was written by Pierre Rimbert in Le Monde diplomatique to designate the dominant media stream) will put all of its talent at work to make the destruction of a world that is different to its own, as the victory of the good over the evil… Now, other wars linger on the horizon, in Syria and in Iraq. Regional wars that will not be entirely foreign one to the other.
In the north east of Iraq, as the ruins of Mosul still smoke …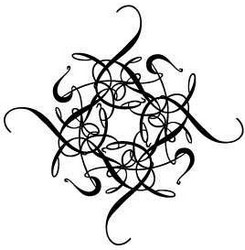 مغامرة  تنظيم الدولة الإسلامية بالنسبة للإسلام كما  الحرب الإسبانية وملحمة تشي غيفارا بالنسبة للإشتراكية.
لوحة فسيفسائية كبيرة بطولية، رومانسية وقاتلة في آنٍ معاً،  مريعة ويائسة؛  حسب وجهات نظر الأطراف الفاعلة بالطبع.
كان هدفها إحياء حلمٍ آمن به بعض المولعين فقط، لكنهم في النهاية ضحايا لعدم اكتراث هؤلاء الذين كانوا يراقبونهم وهم يموتون، لأن هؤلاء المراقبين  لم ينتموا أبداً  في العمق للبعد السياسي للإسلام وذلك لعدم إيمانهم الكامل بمشروع نبيهم .
فبعد انهيار الموصل هاهي الرقة عاصمة التنظيم تنهار اليوم تحت ضربات جيوش الغرب المتحالفة من أجل سحق هذا الإسلام  " المتطرف" و "المتشدد" …في حين أن  الثَّوَران التاريخي الأخير لهذا الإسلام "الأصلي" يلفظ أنفاسه،  إسلام " السلف" أو إسلام محمد والقرآن…ربما تحاول" جمعية الببغاوات " ( كما أسماها بيير رمبير في صحيفة اللوموند ديبلوماتيك من أجل وصف التيار الإعلامي التقليدي) في هذه الأثناء  استخدام كل مهاراتها من أجل تصوير عملية تدمير عالم مختلف عن عالمها على أنه نصر ساحق للحق على الباطل… معلنةً عن حروب أخرى مشابهة في سوريا والعراق، أو إقليمية  لن تكون مختلفة عن بعضها البعض في نهاية المطاف. 
في حين  أن الدخان ما يزال يتصاعد من زوايا  مدينة الموصل المدمَّرة،  يرتفع علم الانتقام السنِّي في شمال شرق العراق ضد المحتل الشيعي المدعوم من إيران؛  فيما مسيحيون يدعون أخوتهم لحمل السلاح وللمطاالبة باستقلال سهل نينوى،