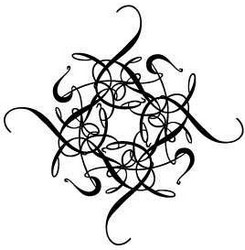 La guerre s'achève en Syrie, et les dernières gesticulations de Washington et de Paris n'y feront rien : le statu quo qui prévalait avant la révolution et son involution islamiste va bientôt être restauré. Bashar al-Assad reste au pouvoir, n'en déplaise aux faux prophètes de la presse mainstream qui avaient tous en chœur annoncé son départ forcé dès mars 2011.
Reste à savoir comment Riyad, de plus en plus aux abois, va se comporter face aux victoires répétées de Téhéran qui sort ainsi vainqueur en Syrie, mais aussi au Liban et en Irak.
Les premières implications militaires d'envergure des milices iraniennes en dehors de leurs frontières, principalement en Irak et en Syrie (tandis que le Hezbollah –État dans l'État et mieux équipé que l'armée nationale- assure une présence militaire solide au Liban), ont systématiquement été couronnées de succès et ont, par le fait, permis à l'Iran de s'implanter fermement dans ces pays de la péninsule arabique et de cerner (au nord) l'Arabie saoudite, tout en gagnant des points au Yémen (à la frontière saoudienne sud) où l'Iran semble avoir également pris pied, fermement, par le biais de son soutien au mouvement chiite (zaydiste) de Hussein Badreddine al-Houthi.
Le Yémen, effectivement… Vous connaissez ?
On en parle à peine en Occident, mais, au cas où ça vous intéresse… Les Saoudiens bombardent toujours, la famine se généralise et l'épidémie de choléra et de diphtérie progresse et touche près d'un million de personnes…
Les capitales occidentales ne font preuve d'aucune compassion pour les 30 millions de Yéménites plongés dans cet enfer ; pas plus, d'ailleurs, que Moscou ou Pékin. Et ces mêmes chancelleries « semblent » n'avoir aucune intention de s'impliquer dans le conflit. Mais les apparences peuvent être trompeuses : au Yémen, le soutien logistique de Washington, Paris et Londres à Ryad est colossal. Trois États qui ont d'ailleurs longtemps agité leur droit de veto au Conseil de Sécurité de l'Organisation des Nations unies pour empêcher l'envoi au Yémen d'une commission d'enquête onusienne, avant d'accepter, in fine, un accord bancal et inefficient. Bien sûr, le fait que l'Arabie saoudite achète massivement des armes à l'industrie de ces pays n'est vraisemblablement pas à l'origine de leur politique…
En Irak, l'éviction de Saddam Hussein en 2003 et l'essor politique de la communauté chiite qui s'en était suivi …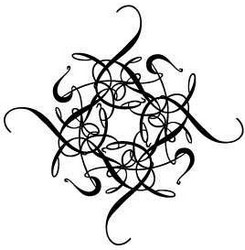 The war is over in Syria, and the last gestures of Washington and Paris will do nothing: the status quo that prevailed before the revolution and its Islamist involution will soon be restored. Bashar al-Assad remains in power, no offense to the false prophets of the mainstream press who had (all in chorus), announced his forced departure on March of 2011.
It remains to be seen how Riyadh, more and more in dire straits, will behave in front of the repeated victories of Tehran who emerged as winner in Syria, as well as in Lebanon and Iraq.
The first major military implications of Iranian militias outside their borders, mainly in Iraq and Syria (while Hezbollah – state in the state and better equipped than the national army – ensures a strong military presence in Lebanon), have consistently been successful and have, in effect, allowed Iran to entrench itself in these countries of the Arabian Peninsula and surround (to the north) Saudi Arabia, while earning points in Yemen (at the southern Saudi border), where Iran seems to have also gained a firm foothold through its support for the Shiite (Zaydist) movement of Hussein Badreddine al-Houthi.
Yemen, actually … Do you know?
We don't talk too much about it in the West, butin case you're interested … The Saudis are still bombarding, the famine is spreading, and the epidemic of cholera and diphtheria is progressing and affects nearly one million people.
Western capitals show no compassion for the 30 million Yemenis plunged into this hell; no more, besides, than Moscow or Peking. And these same chancelleries "seem" to have no intention of getting involved in the conflict. But appearances can be misleading: in Yemen, logistical support from Washington, Paris and London to Ryadh is colossal. Three states that have agitated their veto at the Security Council of the United Nations to prevent sending to Yemen a UN commission of inquiry, before accepting, at the end, an agreement wobbly and inefficient. Of course, the fact that Saudi Arabia massively purchases weapons from the industry of these countries is not likely to be at the origin of their policy …
In Iraq, the eviction of Saddam Hussein in 2003 and the political rise of the Shiite community that followed …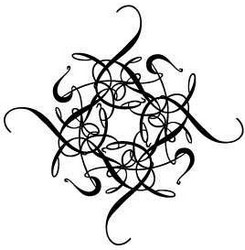 الحرب في سوريا في طريقها إلى النهاية، الخطابات الصادرة مؤخراً عن واشنطن وباريس لن تغير في الأمر شيئاً: سيعود الوضع في هذا البلد إلى ما كان عليه قبل الثورة وقبل تقهقرها الإسلاموي. بشار الأسد باقٍ في السلطة، بالطبع هذا الأمر لن ينال إعجاب الأنبياء المزيفين في الصحافة التقليدية ، والذين أعلنوا بصوت واحد أنَّه مغادرٌ لا محالة في العام 2011.
يبقى أن نعرف كيف ستتصرف الرياض المحبطة بشكل متزايد في مواجهة الإنتصارات المتكررة لطهران، التي تخرج لتوِّها منتصرةً في سوريا، وفي لبنان، وفي العراق. لقد تكللت أولى التدخلات العسكرية الكبيرة للميليشيات الإيرانية خارج حدودها بالنجاح بشكل منتظم، في العراق وسوريا بشكل أساسي (فيما يضمن حزب الله ­ الدولة داخل الدولة، والمجهز تجهيزاً أفضل من الجيش الوطني ­ وجوده العسكري الوطيد في لبنان)، مما سمح لإيران بأن تجد موطئ قدم لها في هذين البلدين، وأن تحيط بالعربية السعودية من الشمال، مع تحقيق بعض المكاسب في اليمن (على الحدود الجنوبية للسعودية)، حيث يظهر أنها وجدت مدخلاً قوياً لها إلى هذا البلد من خلال دعمها للحركة الحوثية الشيعية (الزيدية)، نسبة لمؤسسها حسين بدر الدين الحوثي.  
اليمن، هل تعرفونه فعلاً؟
بالكاد نتحدث عنه في الغرب، لكن إن كان الأمر يهمكم…مازال السعوديون يقصفونه، تعمُّه المجاعة، وينتشر فيه وباء الكوليرا، ومرض الخنَّاق (الدفتيريا) اللذان أصابا ما يقارب المليون شخص. 
لا تُبدي العواصم الغربية أي تعاطف مع الثلاثين مليون يمني الغارقين في هذا الجحيم؛ ومثلها موسكو وبكين. »تبدو« هذا العواصم غير مهتمة أبداً بالتدخل في الصراع. لكن المظاهر قد لا تعكس الحقيقة: تُقدم كلٌّ من واشنطن وباريس ولندن دعماً لوجستياً هائلاً للسعودية في اليمن. لقد لوَّحت العواصم المذكورة مراراً باستخدام حق النقض في مجلس الأمن الدولي التابع للأمم المتحدة ضد إرسال لجنة تحقيق أممية إلى هذا البلد، ذلك قبل التوصل إلى اتفاقية عرجاء، وغير فعالة. بالطبع، على الأرجح إن شراء العربية السعودية لكميات هائلة من الأسلحة من الشركات الصناعية في هذه البلدان لا علاقة له بسياستها   
… فتحت إزاحة صدام حسين في العراق في العام 2003 والصعود السياسي للطائفة الشيعية الذي تلاها