The Redaction of The Maghreb and Orient Courier publishes the story of Nori, a 21-years-old Syrian refugee, in four parts (in its issues of September, October, November and December)*. Nori told our correspondent the story of a journey towards life. He was a citizen of Homs and after his family had fled the war and his brother had died, nothing kept him in his city. He decided to leave his city behind, and the violence, war and misery that went with it. Here is his story.
* ALL DONATIONS TO THE MAGHREB AND ORIENT COURIER WITH THE MENTION "SYRIAN REFUGEE" WILL ENTIRELY BE TRANSFERED TO NORI, THIS STORY'S PROTAGONIST – THANKS A LOT TO OUR READERS FOR SUPPORTING HIM.
On Friday, 17th of October (2015) I met my friend in Antakya, he rented a house for his family, that was coming from Syria… I had not seen him in five years. We had one good week together. I felt free and save. We spoke a lot and went for walks outside. After one week, I moved to Reyhanli city, which is about 30 kilometers East of Antakya, to meet another of our friends; he was in an hospital. There, I spent ten days among their sufferings… I saw unexpected situations, and how badly the responsible men treated the wounded. I decided to stay.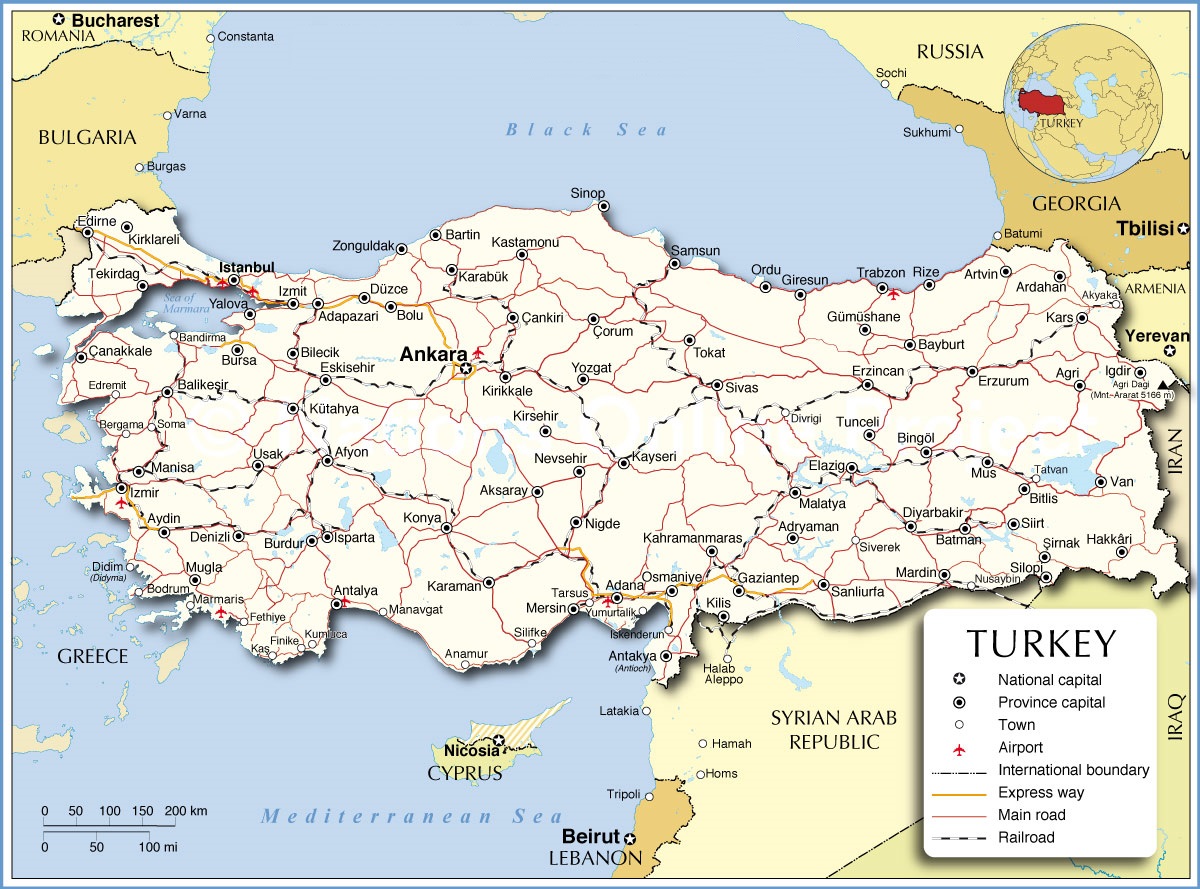 After a while, the patients organised a small 'revolution' and got rid of the head of the service and his assistants, kicking them out of the house with their crutches and walking sticks… They chose my wounded friend to become the new bearer of responsibility. They wanted to depend on themselves -my friend told me I could help them and would even receive a salary. But I declined and said that I had come to Turkey to be free and not to stay in a place of suffering. Very soon they obtained new supporters and more money every month… Their lives changed for the better, they had fun every day, money was distributed a few times a week …
But I thought, I must get to work, so I called a friend in Adana to find me a job; there are a lot of Syrian refugees in Turkey… He told me to visit him and then he could find a job for me. I did not really have any trouble with the Turkish language, because I had taken some lessons in my village, near Homs. At my friend's house, his family inquired about every thing concerning their house, neighbours, relatives and the position in the city…. They were so happy to see a man from our city… After three days, their neighbour found me a job in the Imam Oğlo village in a wheat grinding mill, about 40 kilometres West of Adana, and I agreed. He gave me the address and told me that I could just go to the place.
At the beginning, I felt happy about the good treatment by the boss. There was a twenty-year old guy working with me; his name was Musa. And a fifty-year old man called Mevlud (he used to tell me about his five fantastic years in Germany, as an illegal resident).
Day after day, the boss depended on me concerning everything in the place; I was student in engineering, in Homs University, and I began to be very helpful in managing his business… He taught me how all things work; everything about wheat and corn, dealing with the customers and how I scale the full cars when they came… There was also an old man; his name was Recep. His father was Bulgarian and every night I used to sit with him for about two hours. He only knew Turkish, but I could understand. His job was to guard the place at night; he became expendable because I would sleep in the office, so there was no need for him.
Although the boss was drinking with him every night, he got rid of him to save money…
The owner of the place is my boss' brother who has a big factory in Ankara. After about twenty days he told Musa that he was not needed anymore. I told Musa that I would find another job for him to do, so that the boss would need him again…
At the end of the month, the boss did not give me the whole salary of 800 Turkish Liras he promised. He said he did not have enough money! After a while, three guys from Homs came to work at the same place but they had a hard job with corn; the boss brought Kurdish workers to do this job for a lot of money, but he became happy to exploit the Syrians for less money…
When we have a day off on Sunday, the boss drove with us to Adana and stayed with us, watching us… I don't know why!
One day, he asked my friend to work all the night, but in fact, he couldn't… I was translating for my friends and advising them what to do…  He had no problem for them to give up the work, but he needed me… So, he gave them all their money and only a little to me, because he thought that maybe I would go with my friends… Something he wished to avoid.
So, he planned a game for me, with his local police friends…
One afternoon, two policemen came and asked me for the Turkish ID card, and I showed them my Syrian card… They arrested me.
They told me on our way to the police station that I had stolen 15 Liras from the market, at five o'clock this day, and showed me a picture of the bicycle standing in front of the grind mill place – I did not know what they meant to communicate with it… We arrived at the station and four policemen wanted me to say that I stole the 15 Lira from the market, in a bakery. But I insisted that I did not understand them and that I needed a translator; when you are refugee, it is better to communicate with a translator than with bad policemen…
After a moment, one of them started beating me. But I did not fight back… because they are policemen… We know that very well in Syria.
They brought the poor baker in and asked him whether I was the one who stole the money and he said yes … I think they had simply asked a poor man to say so for some coins.
Finally, after two hours of waiting and investigations, the translator came; he told me just to tell them that I stole the money and they would let me free. But I told him that I have never stolen anything, so why would I steal 15 Liras? I also used to give poor people more money when I was in Adana. The translator told them that I refused to admit. Then they told him to convince me that I was dealing with security and they could put me into prison for long time. I answered him that I prefer to be in prison for ever and die there than to steal…
My boss then entered, perfectly times – I think he was preparing for his role next to the door – he said that on Sunday morning at five I was with him, he was driving me and my friends to Adana… He continued, that the robbery was on Sunday in Imam Oğlu and that I was in Adana…. Then he told the policemen to leave me … and that I was innocent.
We came back for work and I understood why he had planned all this story…
First, he would get my freedom – anytime I would decide to go, he would make problems for me, threatening about the robbery. Second, I must always work and do not receive all my money… So, I planned my game to change things, I told the boss that my brother would be in Turkey soon and I must bring him here. I asked him if my brother could work here and he gladly accepted.
But on the next Sunday I couldn't go to Adana because the police said that I must not leave the village until eight days after the incident…
So, I decided to leave my job not on Saturday or Sunday but I simply left without getting my whole pay… I prepared myself at seven in the morning, and when Mevlut came to open the office, I told him that my brother was waiting for me in Reyhanli, and I had to go, so he should give me my money. But he said that he had to ask the boss – he called the boss, but the boss did not answer… Because every night the boss drinks too much and then talks with girls on the phone… Mevlut told me that I should go to his house, but I refused and insisted to have my money. Eventually he gave me half of it, leaving about 100 euros with them. I then took another way, a shortcut to Reyhanli where I had contacts that could help me further.
After few months, I became a bit mad… Where was my life?
I contacted a Belgian friend… He is journalist; I met him in Tal-Biseh, my village, near Homs, at the beginning of the revolution. He came to us; he was the first European journalist I saw.
I told him that I was thinking to go back to Syria; impossible for me to continue this life in Turkey… I thought to go to the governorate of Idleb, to find a job; Sarmada was still a lively city, but maybe not for a long time… I didn't know what to do… He helped me to find a job in Istanbul: he gave me contacts, and one of his Syrian friends in Istanbul welcomed me… I told the guys of Reyhanli that I must leave and they gave me some money, but I refused.
I got to Istanbul and I started working as a painter, earning good money… My new boss and the workers were Kurdish; they were very good people and they became friends. I remain in contact with them until now – I even learned a little bit of Kurdish language with them.
About three months later, our job was done and there were no more jobs for us to find… The three Kurdish workers were refugees too… So, we decided to go to Europe, to rebuild our life.
With my three new friends, we travelled to Greece; from Aderna, by foot. When we got there, we understood that we were not the only refugees wanting a better life in Europe: we met a lot of Syrians who had tried many times to cross the border, but in vain… To tell the true, I knew it: I had a friend in Lebanon, a refugee too; he also wanted to come to Turkey. His plan was to travel through the sea, on one of these "boats of death". This trip was our last solution to find our life again and a future…
So, we decided to sail to Greece. But we did not have enough money for that… Turkish guys who organize the refugees business with the boats ask a lot of money…