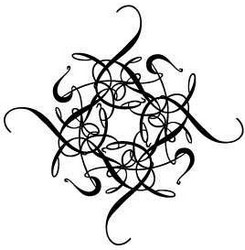 L'Islam se sert-il de la violence ?
Né au VIIème siècle dans le contexte belliqueux des tribus bédouines de Péninsule arabique, l'Islam porte-t-il en lui une agressivité intrinsèque à cette civilisation originelle ?
Alors que le Christianisme s'est édifié sur l'abnégation totale des premiers martyrs baignés d'une idéologie de l'absolue non-violence, l'Islam, dès ses tous débuts, s'est imposé par la guerre.
Jamais, le Prophète n'a hésité à engager le combat pour soumettre et faire plier les tribus ou les familles dont l'influence s'opposait à son projet politique et religieux. Jamais le regret de la nécessité n'a été prononcé ; le fait était « normal » et entendu dans le cadre culturel bédouin.
Aussi, la question se pose de l'illégitimité (un peu partout « politiquement correctement » rabâchée) de l'appel au djihad lancé par l'Imam-Calife Ibrahim, le chef de l'État islamique, dont le dessein serait de restaurer l'antique empire arabe et de promouvoir l'Islam à l'échelle planétaire.
Et si, en vérité, la violence du djihad proclamé par l'EI était islamiquement recevable ?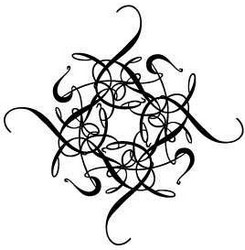 Does Islam make use of violence?
Born in the 7th century, in the belligerent context of the Bedouin tribes of the Arab peninsula, does the Islamic religion have an aggressiveness, inherent to this original civilisation?
While Christian religion was built on the total abnegation of the first martyrs, based on an ideology of absolute non-violence, the Islamic religion has imposed itself, since the very beginning, through war.
Never did the Prophet hesitate to engage in a fight to subdue the tribes or families whose influence opposed his political and religious project. Never the regret of necessity has been pronounced; the action was "normal" and understood within the Bedouin's cultural framework.
Also, the question of illegitimacy poses itself ("illegitimacy" over-repeated everywhere in a politically correct way) about the call to Jihad by the Imam-Caliph Ibrahim, head of the Islamic State, whose aim would be to restore the ancient Arab empire and to promote Islam on a global scale.
What if, really, the violence of Jihad, as proclaimed by the Islamic State, was acceptable to Islam?
هل يستخدم الإسلام العنف؟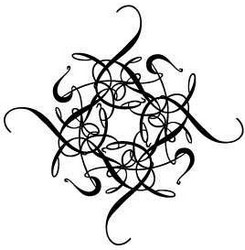 هل يحمل الإسلام الذي وُلِد في القرن السابع في ظل وضع سادته النزاعات بين القبائل البدوية في شبه الجزيرة العربية نزعةً عدوانيةً متأصلةً في حضارته العريقة؟
فيما نشأت المسيحية على روح التفاني المطلق لشهدائها الأوائل الذين حملوا أيديولوجية رافضة للعنف جذرياً فقد فرض الإسلام نفسه بالقوة منذ بداياته الأولى
لم يتردد الرسول أبداً في الدخول في قتال من أجل إخضاع القبائل أو العائلات التي عارضت مشروعه السياسي والديني. لم يتم مطلقاً إبداء الأسف للجوء إلى القتال من أضل الضرورة إذ أن ذلك بدا عادياً وشائعاً في الإطار الثقافي البدوي
السؤال مطروح أيضاً حول لا شرعية الدعوة إلى الجهاد التي أطلقها إبراهيم إمام وخليفة داعش وزعيم تنظيم الدولة الإسلامية والذي يسعى لإحياء الإمبراطورية العربية القديمة ونشر الإسلام عالمياً وإن كان حقيقةً العنف الذي يتبناه تنظيم الدولة الإسلامية مقبولاً إسلامياً؟
لقد سمعنا الجواب على هذا السؤال كثيراً من قبل الأئمة في العواصم الغربية، هؤلاء السعداء بكونهم أئمة والراغبون بالاستمرار في أداء مهماتهم كذلك، أو من قبل شخصيات مسلمة خاضعة للدكتاتوريات العربية العلمانية، تُدِين الإسلام السلفي بشكل قطعي كما هي حال جامعة الأزهر القاهرية المفاجئ نسبياً وهي واحدة من أهم المؤسسات الدينية الإسلامية، حيث إذعانها للنظام التوتاليتاري الجديد في مصر الذي تم فرضه بانقلاب عسكري، هذا الإذعان وجّه ضربة قاصمة لمصداقيتها. ألم يُؤكد الأزهر على صلاحية الأحكام بالإعدام الصادرة عن السلطة القضائية بحق الإخوان المسلمين الذين تمت إزاحتهم من قِبل الجيش؟