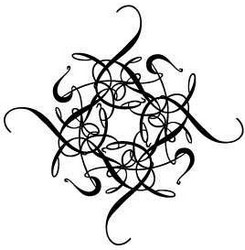 Je ne suis pas CHARLIE ! Moi, je suis CLAUDE !!!
J'aurais bien voulu être Charlie, mais je dois être Claude.
Claude, c'est un jeune professeur de philosophie politique, qui enseigne dans une école supérieure de la région parisienne.
C'est un fidèle lecteur du Courrier du Maghreb et de l'Orient ; et il suit régulièrement mes coups de gueule sur Facebook…
Claude, il y a quelques jours, a découvert, dans son fil d'actualité, le petit placard que j'avais posté sur ma page, la veille, très tard ; je l'avais moi-même emprunté à un ami algérien, qui vit à Toulouse.
Ce qui m'avait décidé ?
En visant les dernières infos du jour, tandis que je zappais, j'étais tombé sur cette scène : une meute de bienpensants, à New York, qui ânonnaient benoîtement « Je suis Charlie », avec un accent américain abominable…
I am not CHARLIE! I am CLAUDE!!!
I would have liked to be Charlie, but I have to be Claude.
Claude is a young professor of political philosophy, teaching in a high school of the Parisian region.
He is a loyal reader of The Maghreb and Orient Courier; and he regularly follows my debates on Facebook…
A couple of days ago, Claude discovered the poster in his newsfeed, which I had posted on my page the night before; I myself borrowed it from an Algerian friend who lives in Toulouse.
What made me do so?
Whilst looking at the last news of the day, I saw the following scene: a group of right-thinking people, in New York, who sanctimoniously stuttered "Je suis Charlie", with a strong American accent…
لست شارلي ، أنا كلود ، كنت سأحب أن أكون شارلي لكن يجب أن أكون كلود
كلود أستاذ فلسفة سياسية في مدرسة عليا في الإقليم الباريسي ومتابع دائم لموقعنا كما يتابع كتاباتي المستفزة على فسيبوك. اكتشف منذ أيام قليلة الخبر الذي نشرته على صفحتي للتو والذي أخذته من صديق جزائري يعيش في تولوز. ما الذي دفعني لفعل ذلك؟ خلال متابعتي لآخر الأخبار وقعت على مقطع مصور لمسيرة من الوعاظ في نيويورك كانوا يصيحون بشيء من الرياء أنا شارلي ، يقولونها بلكنة أمريكية سيئة. من المحتمل أن هؤلاء (الشارلي) الأميركيون لم يقرؤوا في حياتهم ولو مرة واحدة الأسبوعية الفرنسية، ولم يروا قط رسومات كابو أو شارب أو ولنسكي، لو صدقنا ما قاله جيمس بروكس في مقال في صحيفة نيويورك تايمز بعنوان I'm NOT Charlie Hebdo: لو حاولوا في العقدين الأخرين نشر صحيفتهم الساخرة في أي جامعة أمريكية ما كانت لتبقى ثلاثين ثانية. كانوا سيتهمون من قبل الطلاب والدوائر الجامعية بنسج الكراهية وكانت الإدارة قد أوقفت مساعداتها المالية وأغلقت مكان تواجدها.
إنه لأمر منفر وباعث على الإزدراء رؤية هذا الرثاء الذي يدفع للخروج هذا الحشد المغفل بحركة متشابهة حيث الكل يقوم بالتصرف ذاته بدون فهم أي شيء عن المخاطر، لكن من أجل تجنب البقاء في دائرة هؤلاء الذين لم يتحركوا أو تجنب الوقوع في الخطأ بشكل فردي، لكن أيضا لأن الإحساس بالتضامن مع الأخرين شيء رائع وخاصة عندما لا يلزم في شيء.